The platform that improves healthcare
The healthcare system struggles with a lack of resources - we want to change that
With founders with a background in healthcare, we are passionate about radically improving healthcare. Our platform and medical content frees up time and simplifies communication and collaboration. We want to make it easier for our customers to help more patients.
Our platform supports the entire patient journey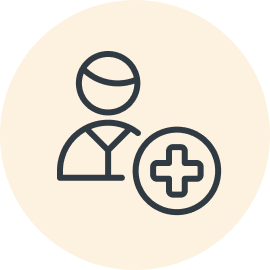 The patient can initiate a healthcare contact anytime and from anywhere
Regardless of the search reason or time of day, a first digital contact is always available.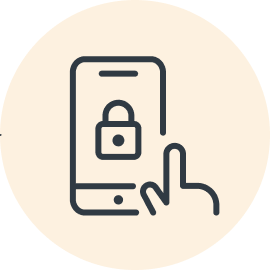 Safe and secure login
Security pervades every aspect of our platform. All data transmission is encrypted in accordance with GDPR and local market regulations and requirements.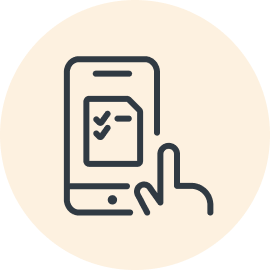 The patient can fill in his or her medical history at a time and place that suits them
Our dynamic forms are adapted to the search cause, gender, age and symptoms to create an experience tailored to each patients needs.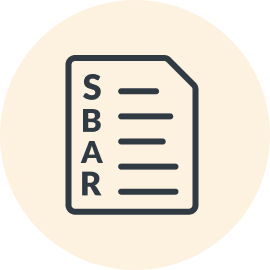 Comprehensive and easily understood medical report
The medical history is automatically compiled into a comprehensive and clear report that enables fast and accurate clinical decisions.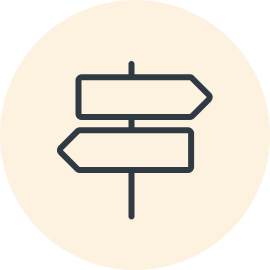 The right healthcare level for more efficient healthcare
The care provider chooses which search causes and patient groups are received by which profession, so that each patient case is triaged quickly and efficiently to the most appropriate team or individual to meet their needs.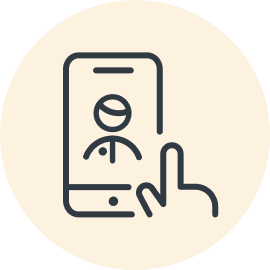 Flexible healthcare contacts via chat and video
Easy-to-use communication tools for both patients and care providers.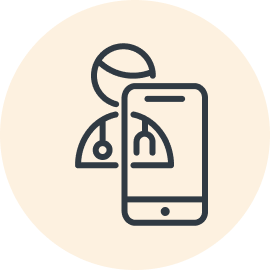 Smoother collaboration to enable integrated care
Simplified collaboration, more efficient workflows and secure communication between units  that gives the patient access to the care provider's entire offering.
Always included with Doctrin
Advanced medical content
Dynamic forms that are automatically translated into a comprehensive medical report, enabling fast and accurate medical decisions.
Change management team
Our experienced change management team will support you throughout to ensure a successful digitalisation journey.

User-friendly tools
Our platform is easy to implement and use, regardless of previous digital experience.
Approved medical technology product
All transmitted data is encrypted and processed in accordance with the Swedish Patient Data Act, European Union's General Data Protection Regulation (GDPR) and the requirements and regulations for each of our markets.
Our product offer
Choose the package that suits your needs. Combine it with our medical packages that contain over 700 dynamic forms across care settings.
Digitalise your practice the easy way with one digital entry point for patients and smart collaboration tools for staff.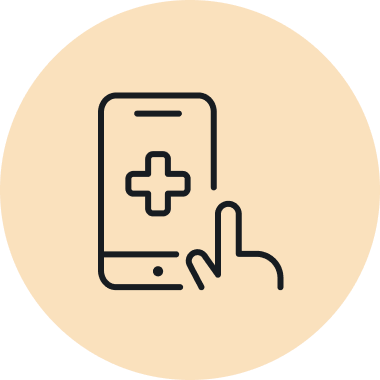 Simplify your patient communication using safe and fast digital communication tools to replace mail and phone calls.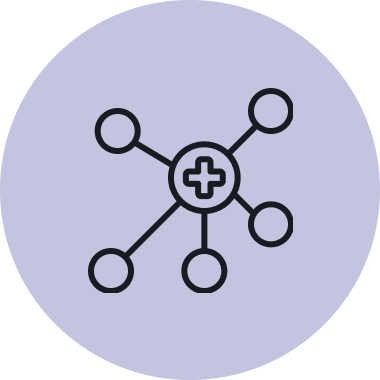 Seamlessly navigate your patients across the whole care system while enabling collaboration between units with our care navigation platform.
Book a demo
Please contact us for a demo where we present our solutions and how they can improve you practice.
Please note. This form is not for clinical inquiries. If you are in need of medical advice, please reach out to your care unit.
Our platform is used by more than 350 healthcare units every day