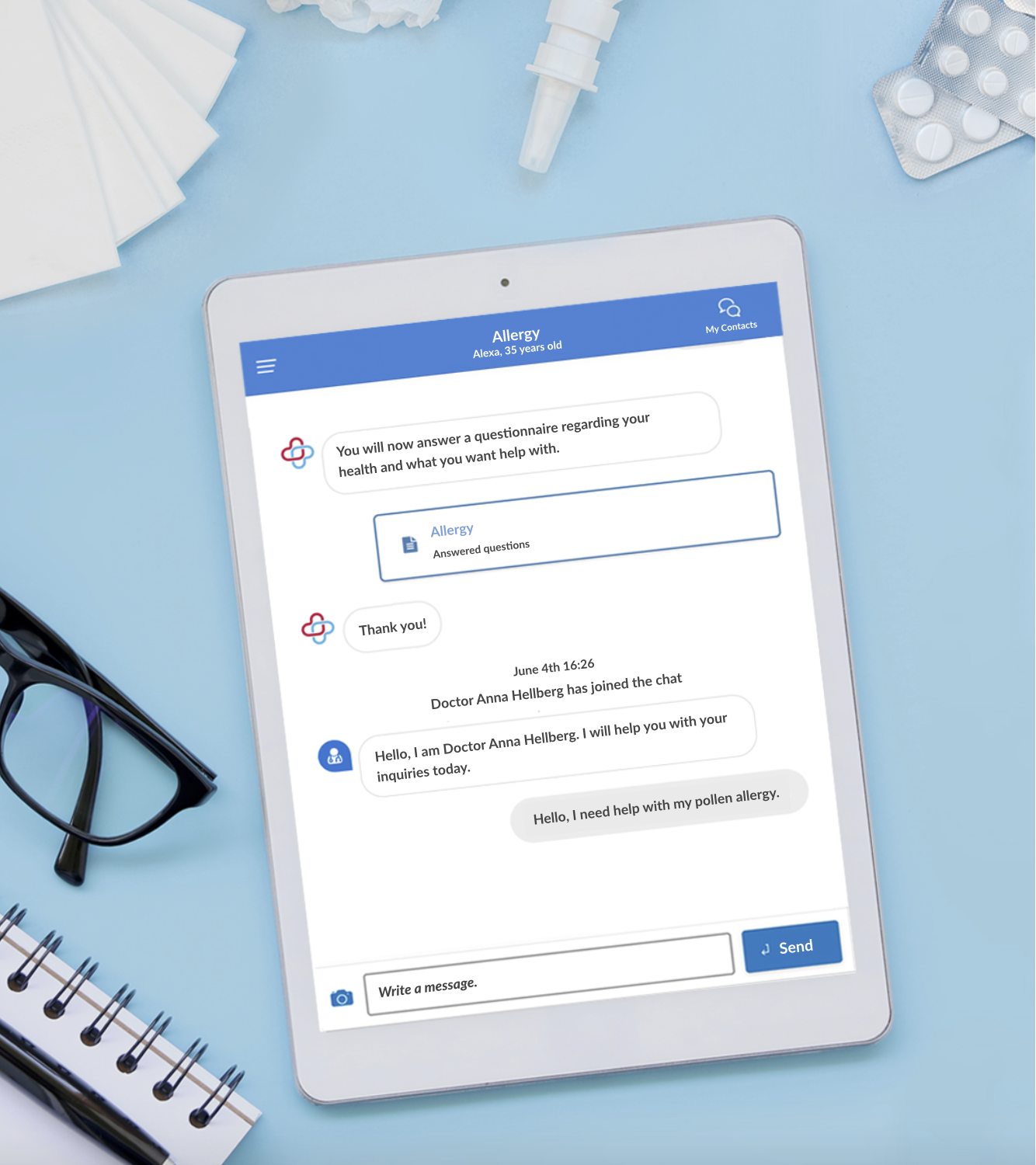 OUR PHILOSOPHY IS INTELLIGENT DIGITALISATION
We help healthcare providers to digitalise the patient journey
Digital care creates the greatest value when provided by existing healthcare providers, where digital and physical care is integrated.
We are a platform provider with an automated medical history and communication tool that enables integrated patient-centric healthcare.
As part of a leading international healthcare group, Capio wants to digitalise its physical healthcare centres, and meet the patients' demand for accessible online care.
Sweden's largest healthcare provider digitalises its primary care centres to improve efficiency and accessibility with maintained continuity of care.
One of Sweden's largest health insurance companies uses the platform to optimise healthcare planning within its private healthcare insurance business.
Patient-centred care that meets the needs of healthcare professionals
HEALTHCARE ON THE PATIENT'S TERMS
Safe and secure contact with healthcare professionals

 which the patient can initiate at any time
Automatic login, medical history and triage means that the patient can start their healthcare contact directly from their smartphone, tablet or computer. At any point in time, anywhere, without requiring resources from the healthcare provider.
WELL-SUPPORTED AND TESTED PATIENT FLOWS
Continuous development and improvement

driven by the profession together with patients
We work in collaboration with the healthcare provider to continually develop and improve our platform. We do this based on patient and user data, insights from focus groups with patients and healthcare staff, and feedback from our customers. Our team of doctors, AI analysts, designers, developers and strategists have a shared passion to radically improve healthcare.