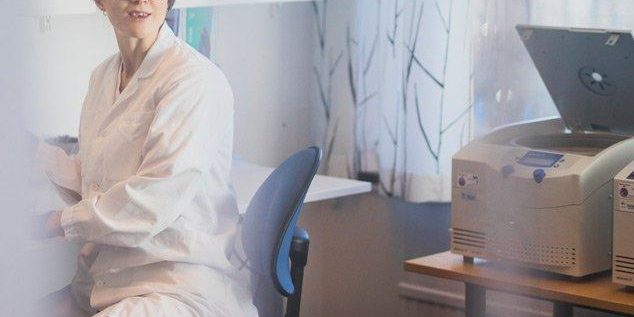 05 January 2020
Do Not Replace Nurses' Decisions with AI without Evidence
Today, Dagens Medicin published a debate article written by our chief physician Anna-Karin Edstedt Bonamy together with a number of experienced people from the health care system. We emphasise the importance of functional evidence when introducing new technology in healthcare to avoid patient risks or negative system effects. A current example is autotriage, where well-trained triage nurses are replaced with technology without sufficient evidence. Read the debate article below or on Dagens Medicin:
Do Not Replace Nurses' Decisions with AI without Evidence 
Several debaters argue that before the automatic tools correspond to nurses at system level, nurses should not be replaced by autotriage.
Artificial intelligence (AI), has the potential to increase both quality and efficiency in healthcare. However, healthcare should not overestimate what AI can be used for in todays context. A current example is when well-trained triage nurses are replaced by autotriage, although there is no sufficient evidence that the system corresponds to a person's ability.
Today, AI is used as a basis for medical decisions and to provide earlier and safer diagnosis, not least in imaging. Autotriage is a controversial AI solution. It implies that patients, without human intervention, are automatically recommended a level of care – such as self-care, primary care or emergency care – based on an algorithm or pre-set rules.
There is relatively little research on digitalisation in health care and there is no scientific evidence for only autotriage and its effects at the system level. If anything, If anything, autotriage has been suggested to refer too many patients to the wrong level of care.
The healthtech company Doctrin has compared autotriage in two platforms with so-called dynamic triage where nurses base decisions on digital forms filled in by the patient. Doctrin Compared two autotriage platforms with four triage nurses who tested 73 standardised patient cases each, to cover about 40 of the most common symptoms and search causes that primary care encounters. The research suggested that with autotriage, fewer patients were recommended self-care and more emergency care in contrast to the nurses.
The results are not surprising. Autotriage is a new technology and algorithms have not been trained on the necessary amounts of data. Existing platforms are developed not to miss serious diseases. Therefore, the platforms are set to respond to individual, potentially severe, symptoms, and are not designed to interpret the patient's whole picture of the disease. More patients are therefore referred to emergency care than their condition requires.
Nurses see nuances and base their diagnosis on patients' stories. With previous medical records and knowledge of the patient, it is possible to make more advanced interpretations of serious symptoms and understand the difference between serious and mild illness. Nurses who work with triage have knowledge of preventive measures, person-centered nursing with lifestyle changes and a good sense of patient safety.
In complex cases, it is also possible to consult experienced colleagues or consult with other specialists, for example in general medicine.
While waiting for definite evidence for autotriage, we should of course take advantage of existing technology to streamline care while utilising the nurses' skills. Through, for example, dynamic triage, where the most administrative heavy parts (collecting information from patients) are automated at the same time as the care staff makes the overall assessment, we can use today's technology without patient risk or negative system effects.
We therefore suggest:
Do not replace nurses with autotriage before the automated tools correspond to nurses at the system level.
Do not underestimate the importance of good treatment. Examine how patients experience autotriage and understand how their fears, expectations and beliefs met
Professionals, patients and politicians all want healthcare at the forefront, which with digital solutions provides increased accessibility and better care at a lower cost. We can achieve this through development and innovation, where patient safety is guaranteed through research and evidence and analysis of the new systems.
The nurses should lead or in other ways be an obvious part of the research teams and collaborate with other care professions as well as with the technical developers. Care is complex, every part is important and nurses have a key role. So use the resources we have – both human and machine.
Anna-Karin Edstedt Bonamy, Chief Physician at Doctrin and Associate Professor at Karolinska Institutet.
Anna Nager, Specialist in General Medicine, with dr, Medical Advisory Board Doctrine.
Ashkan Labaf, Specialist in Internal Medicine, with Dr and Founder of Doctrin.
Bengt M Eriksson, Medically Responsible Doctor for Healthcare Planning and Counseling, GHP.
Britt-Inger Kajnäs, Regional Manager Capio.
Håkan Nordgren, Doctor and E-health Expert.
Ingvar Krakau, Associate Professor, Department of Medicine Solna, Karolinska Institutet, Medical Advisory Board Doctrin.
Johan Assarsson, former CEO of Inera, Strategic Advisory Board Doctrin.
Johanna Ulfvarson, Expert in E-health and Digitalisation, Swedish Nurses' Association.
Katarina Wettin, Regional Medical Director, Capio Local Health Care.
Kenneth Jacobsson, Chief Physician at Praktikertjänst.
Magnus Ängslycke, Specialist in General Medicine, Founder of Distriktsläkare.com, Medical Advisory Board Doctrin.
Maria Öst-Backa, Chairman of the District Nurses' Association Sweden.
Marina Tuutma, Chairman of the Swedish District Medical Association.
Monica Winge, District Nurse, PhD, Department of Computer and Systems Science at Stockholm University.
If you are interested in a demo of our solutions, contact Hampus Edin from our sales team.