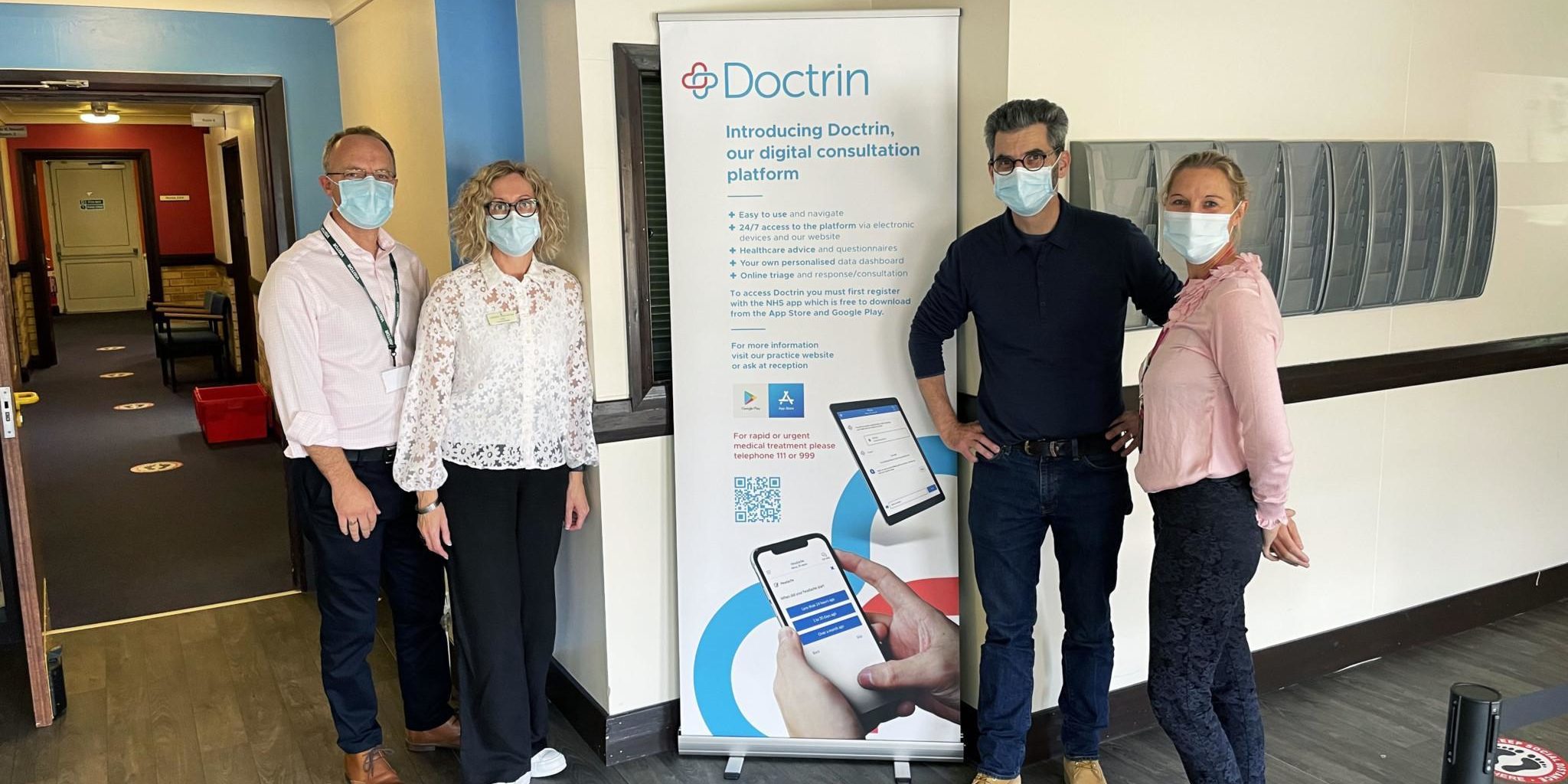 25 October 2021
Lakeside Healthcare went live with the Doctrin platform –  you won't believe what happened next
Doctrin has for the last five years proven its ability to transform access to and delivery of care and patient experience and efficiency in the Nordics. Now, Lakeside Healthcare is the first healthcare provider to go live with the platform in the UK. Spoiler alert;  90% of patients say they would recommend using Doctrin to their friends.  
Lakeside Healthcare – a leading partnership of GP practices in the Midlands, serving over 170,000 patients – just became the first healthcare provider in the UK to go live with the Doctrin platform. We asked Craig Oates, Managing Director of Doctrin UK, to share some insights. 
Can you tell us a bit about Lakeside?
The Lakeside Group has a well-deserved reputation for innovation and a passion for improving how healthcare services are delivered to their patients – they recognise that moving towards a digital first care model will release capacity to better support those patients who need face to face care. We have really exciting plans for how we will develop the platform for the UK and it is great to have the Lakeside team as our partner in developing and realising those ambitions.
Why did Lakeside turn to Doctrin?
Lakeside had been using a number of digital consultation platforms but were looking for a solution that not only improved patient access and supported digital consultations, but also helped them in managing the increasing demand they placed on primary care services. They also wanted to make more effective use of, and share, wider Lakeside Group resources and specialists across all their practices which the Doctrin platform and its care navigation functions will support.
Why did Lakeside choose Doctrin?
One of the areas they mentioned attracted them to Doctrin was our ability and willingness to work with them to bring experiences from our other customers and share our expertise in change management. Using our platform Lakeside are able to quickly answer, and address patient consultations raised in the platform, and be confident that they can manage any additional demand for services increasing patient access brings. We recognise this has not been the experience for some practices using other platforms where some practices have begun to restrict or close patient access via online platforms.
However, Lakeside is leaving the platform open to patients 24/7 as they believe our solution allows them to meet patient increased demand whilst increasing their ability to provide face to face consultations to those patients who need them.
How has the partnership worked so far?
Our partnership with Lakeside is a hugely positive experience. They constantly challenge us with ideas and innovations to develop the platform to better meet their needs now and in the future.
What has been really rewarding is the feedback from patients with 90% of patients saying they would recommend using Doctrin to their friends.  This is a similar response to that we experience in the Nordics but is often very different from what we see in the UK and elsewhere with a number of other digital platforms.